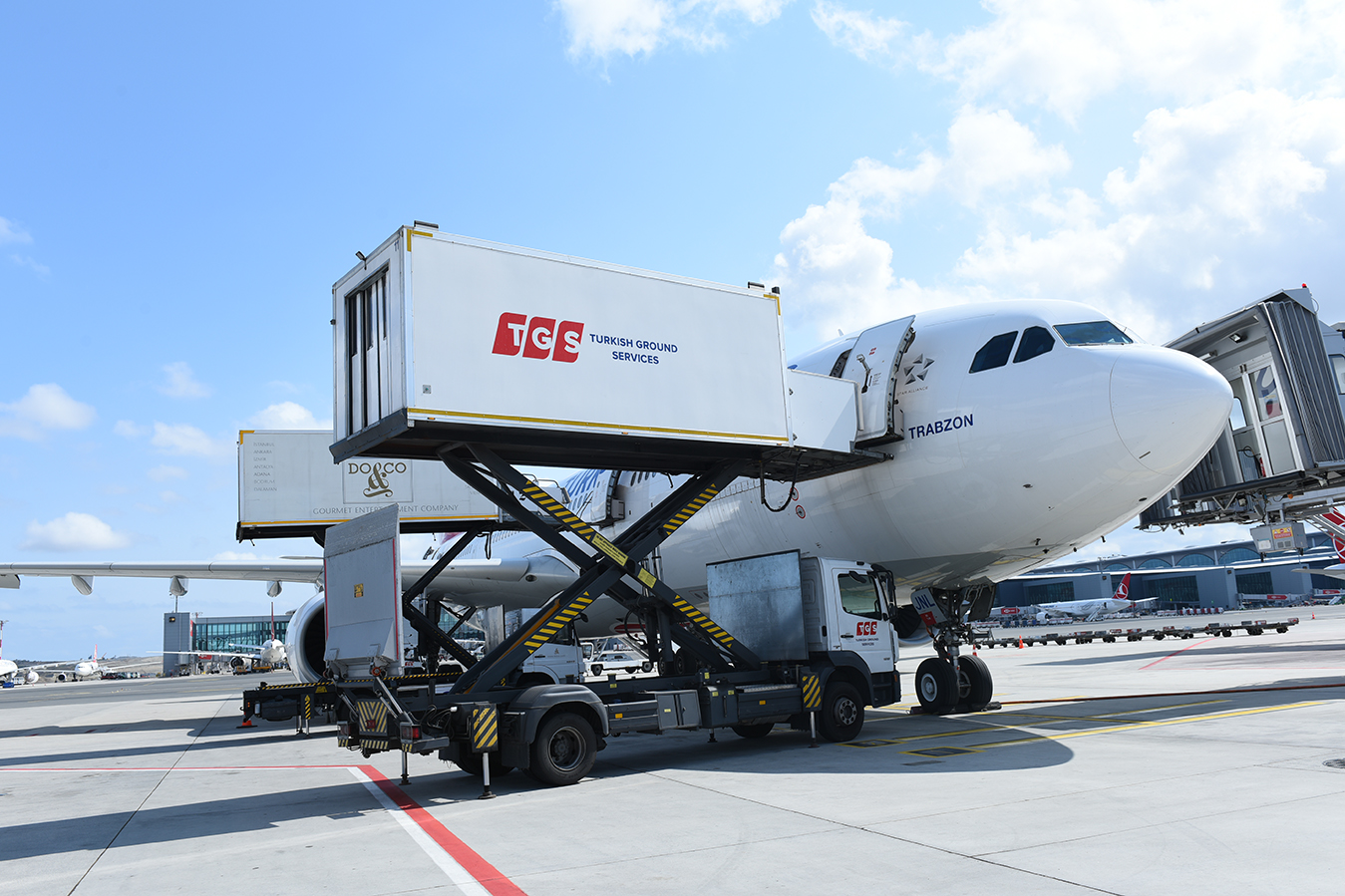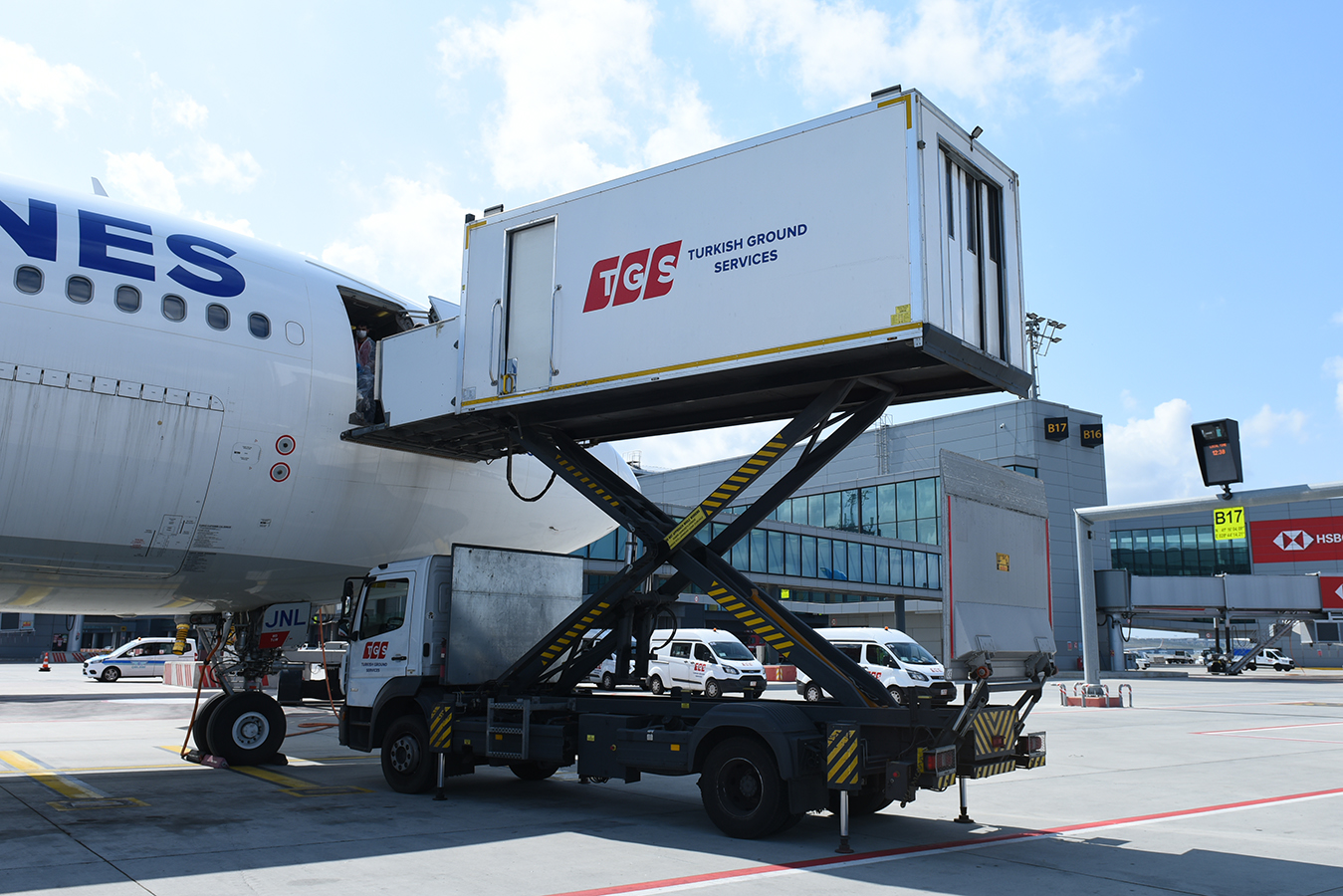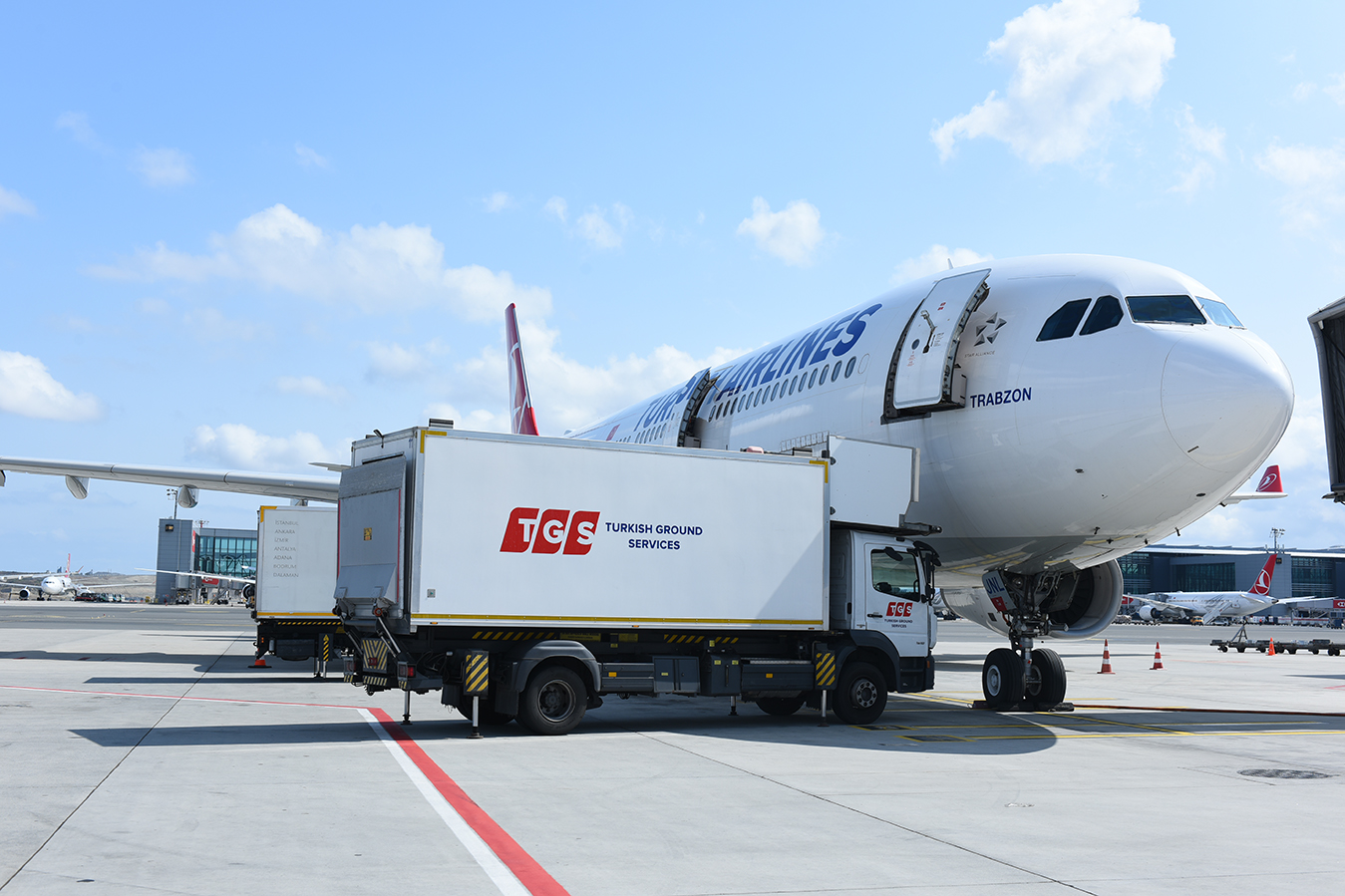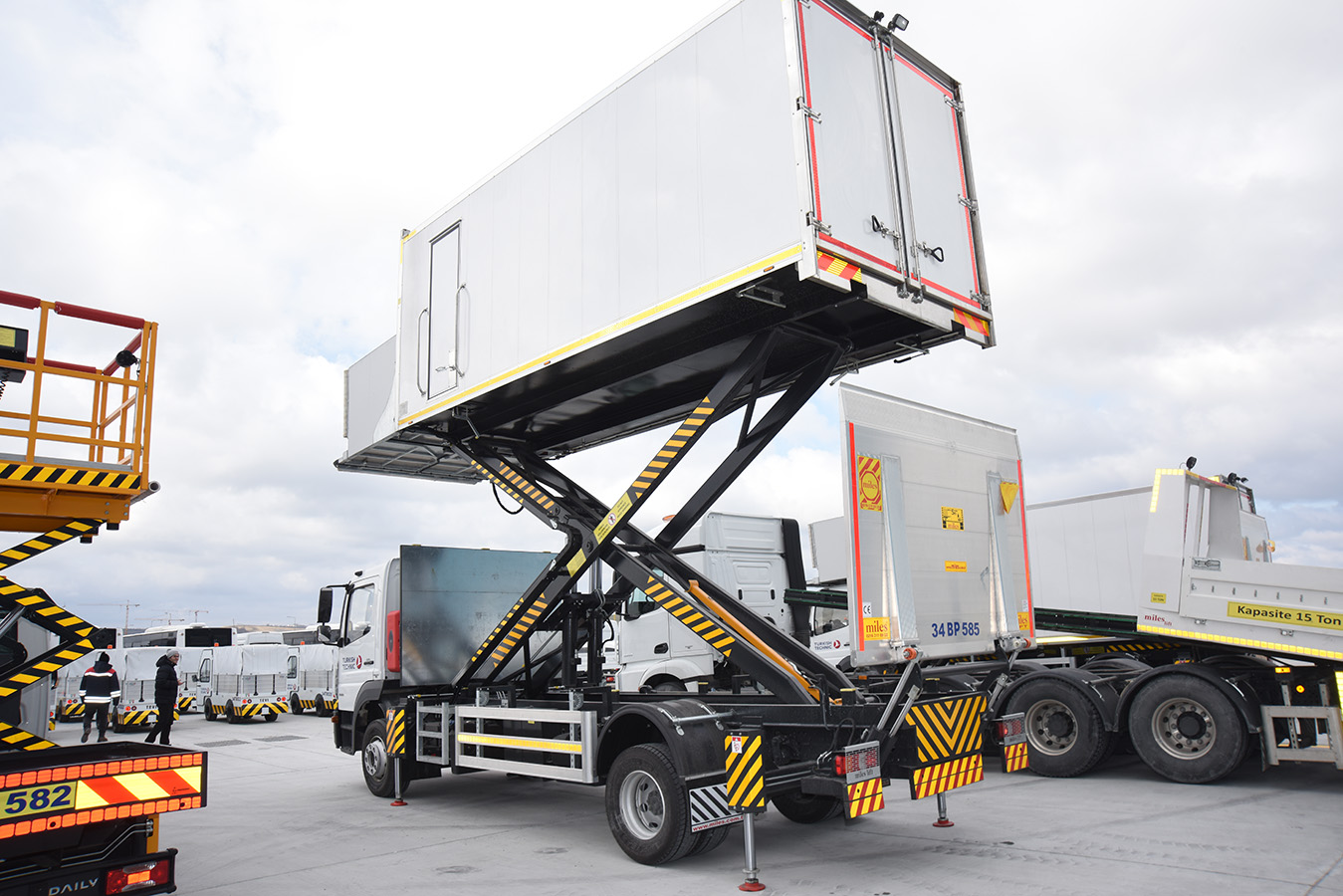 Miles 5021 Cabin Cleaning Trucks are in daily use at international airports worldwide for assisting cleaning crews in their work as all cleaning equipment is ready at all times. Miles GSE designs, manufactures and supplies high quality aircraft cabin cleaning trucks to Airlines and Ground Handling Companies all around the world to meet the high standards of the aviation cleaning industry and customer's own specific requirements.
Miles Cabin Cleaning Trucks are assembled on a truck mounted chassis with lifting van body and fully insulated GRP panels. The stainless steel and aluminum material variants used inside and outside the cabin ensure that the system is compatible with any working environment and runs smoothly. High quality hydraulic and electronical system components are offered to the customer to maintain the system reliability and efficiency at the highest level. All the movements of the system are controlled by limit sensors and automation ensuring safe and uninterrupted operation of the system.
Unlike other aircraft cabin cleaning lift manufacturers, Miles GSE has increased the service and logistics capability of such vehicles by installing an optional hydraulic cargo lift on the back of the catering truck and has brought a new dimension to aircraft supply services at airports with limited opportunities.
In wanting to help our customers achieve uninterrupted operational excellence, Miles GSE has designed & manufactured high quality aircraft cabin cleaning trucks which not only lessens the need for journeys between aircraft and cleaning cabinet, it significantly lowers maintenance costs and increase product life cycles through the use of high-tech durable components.