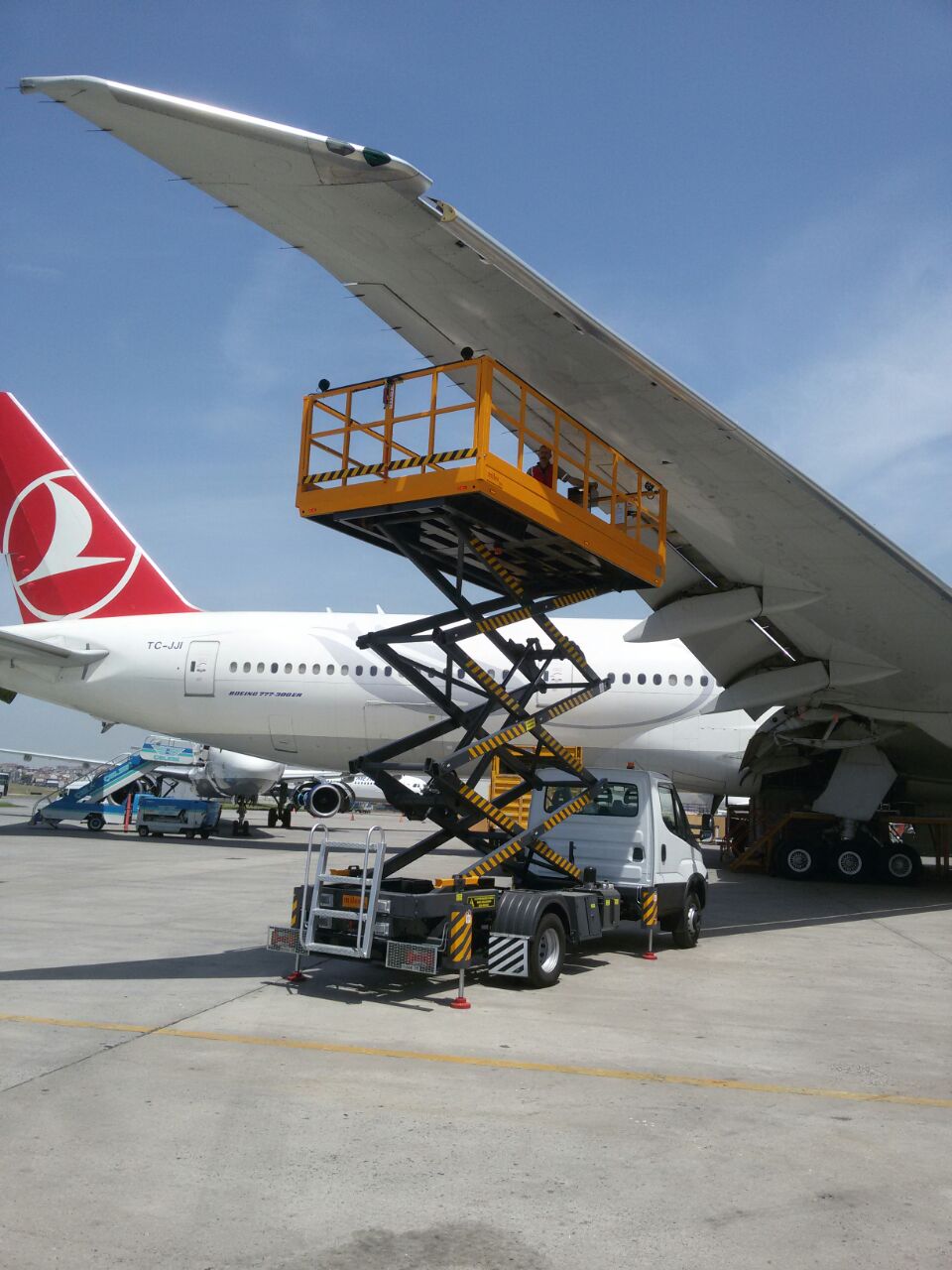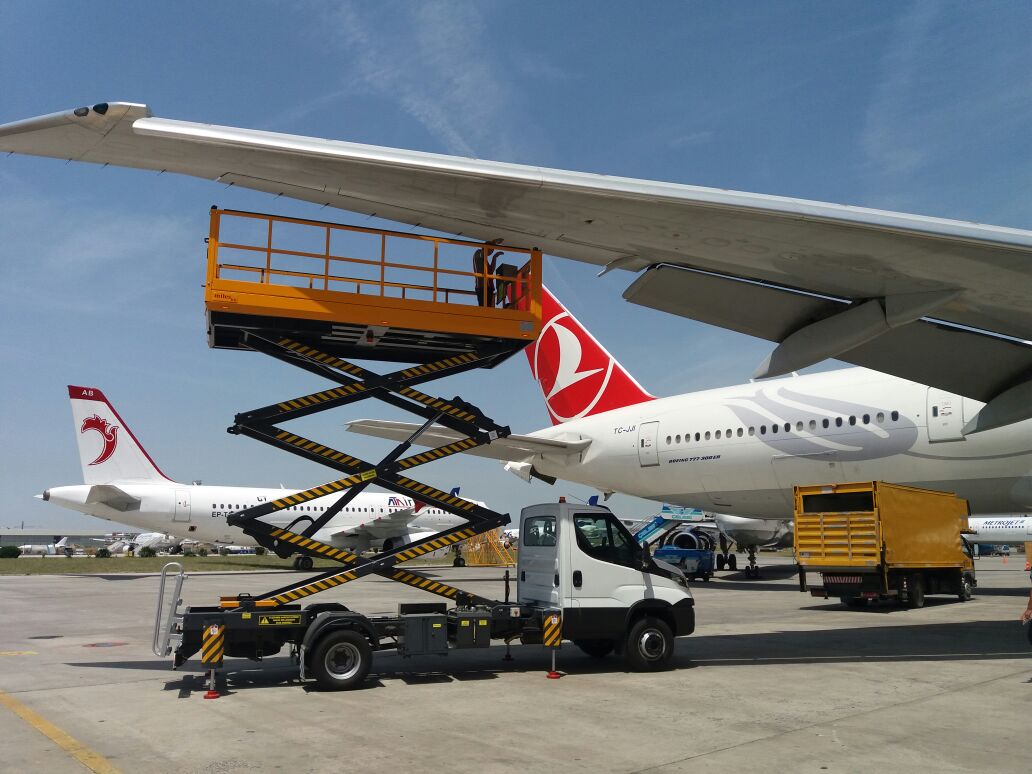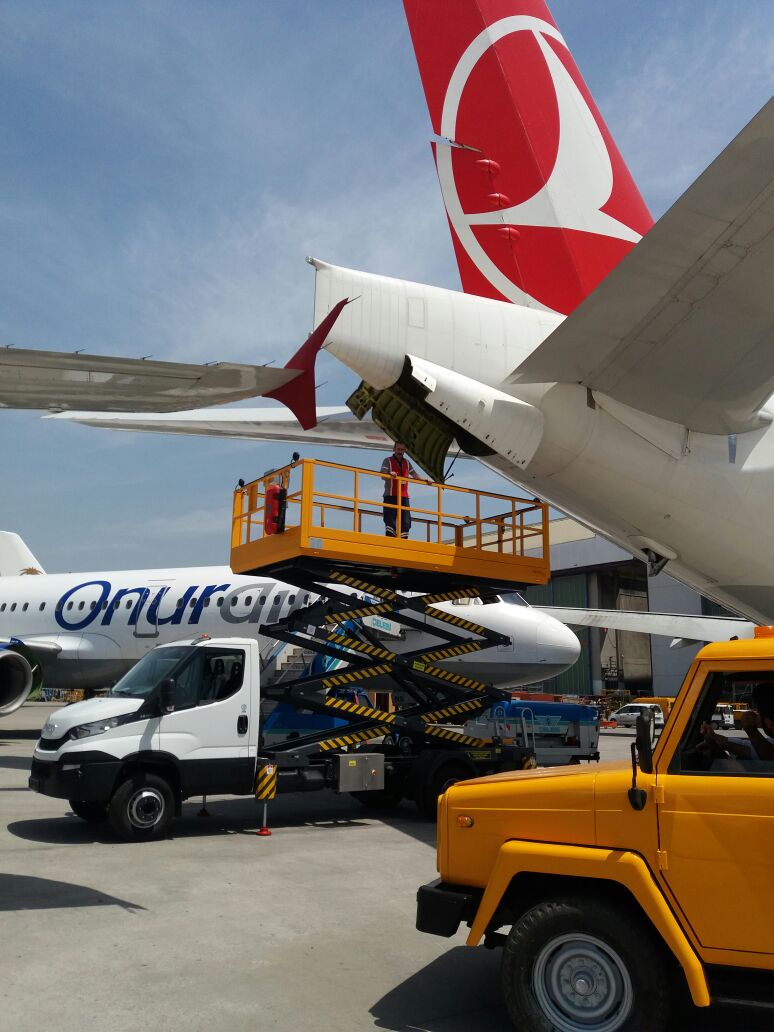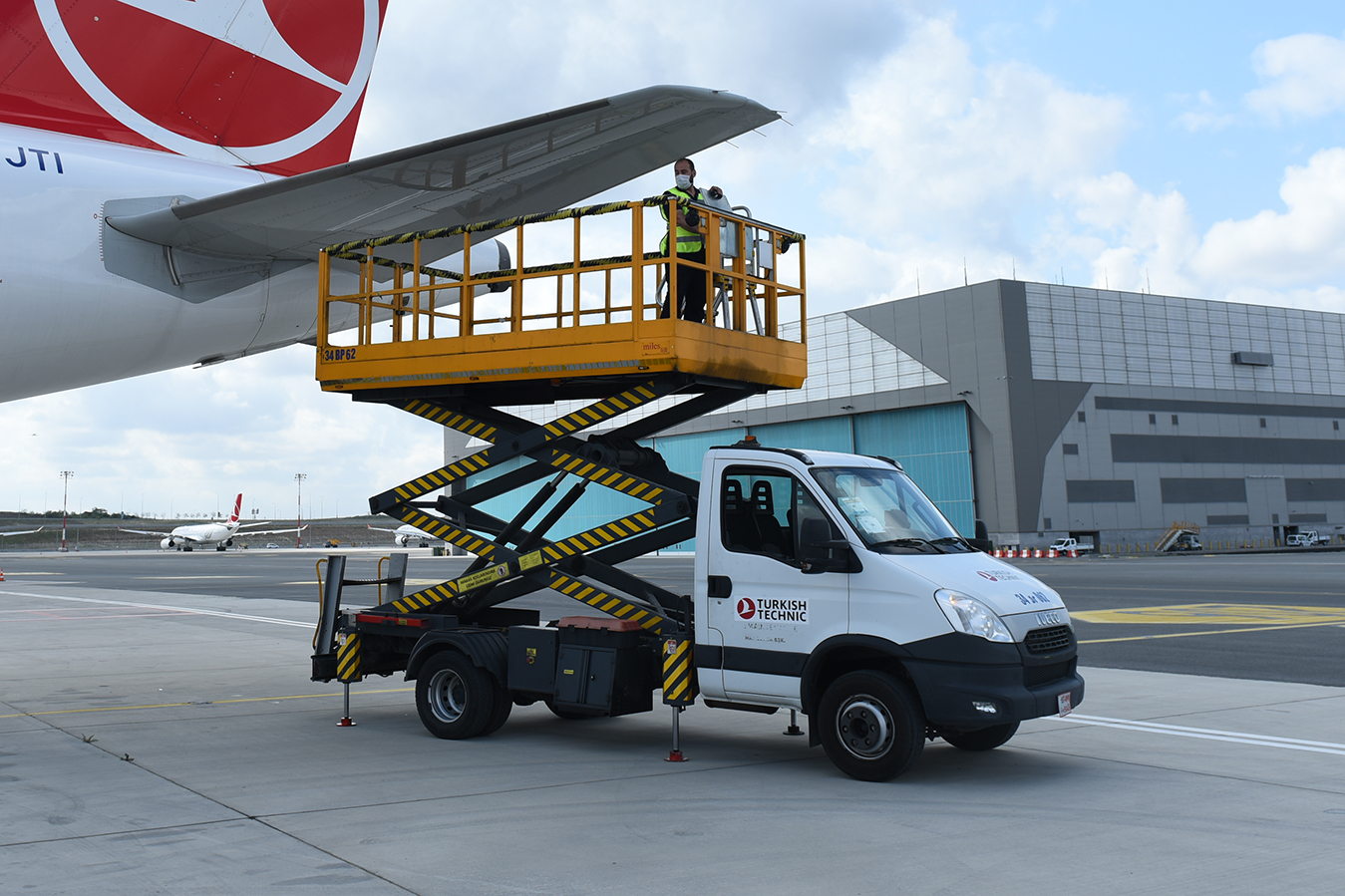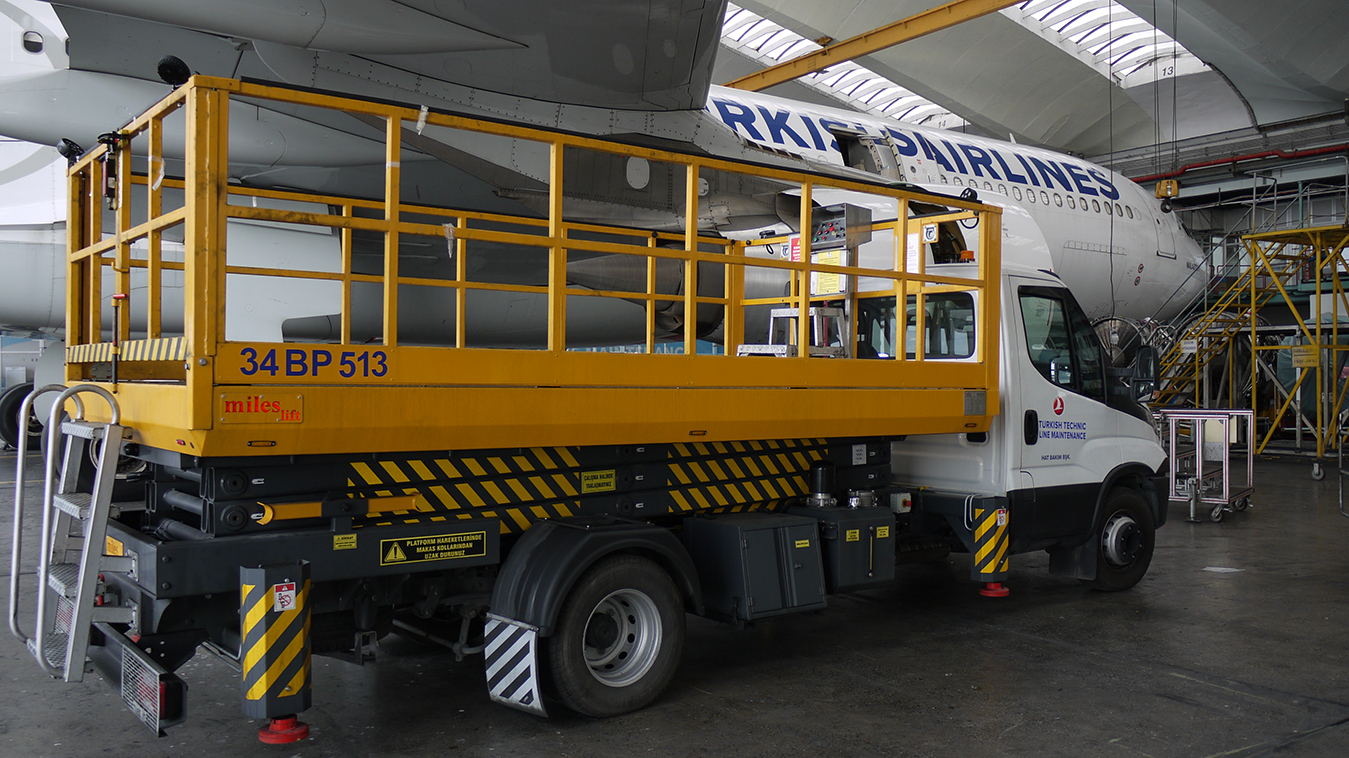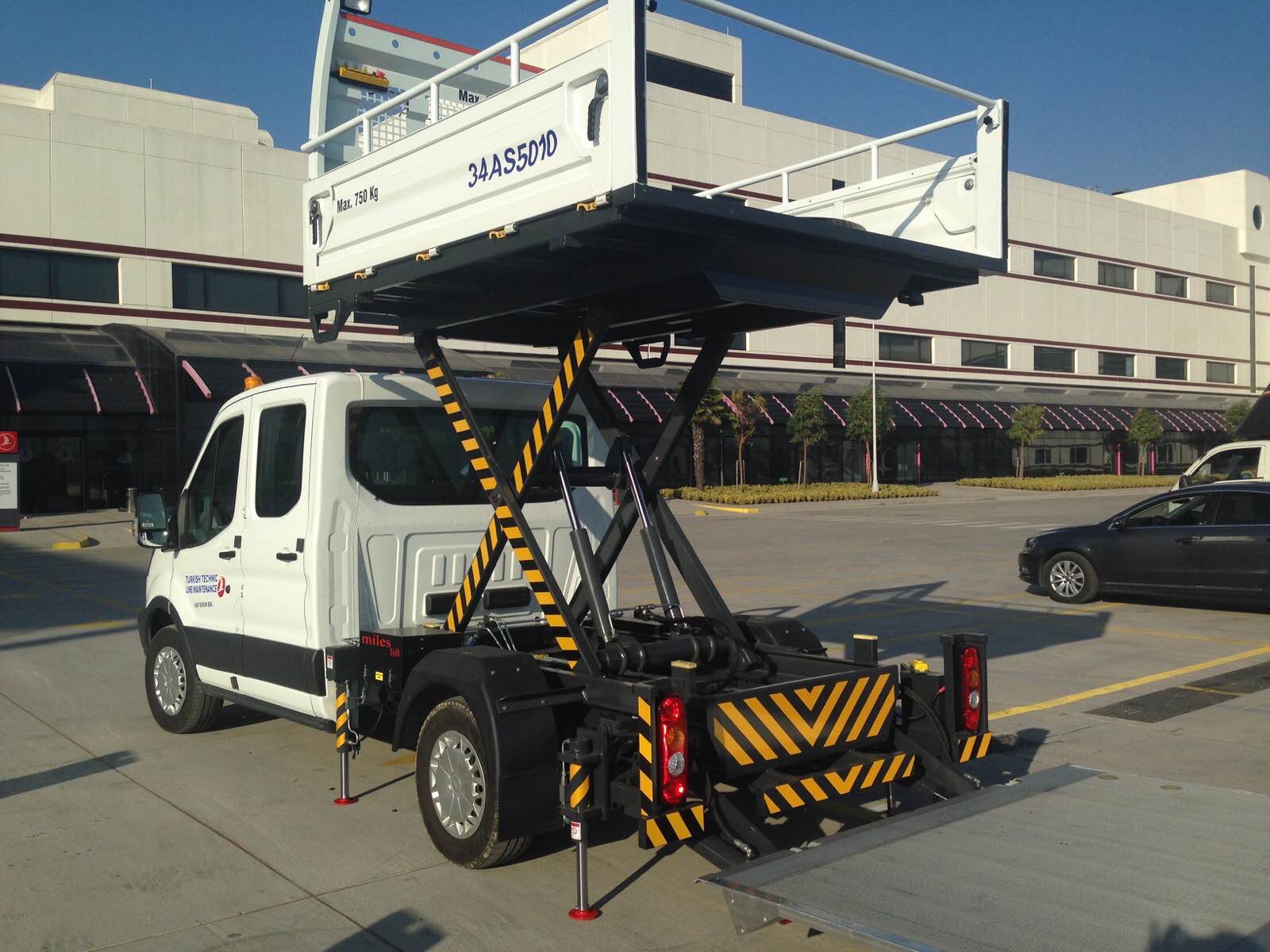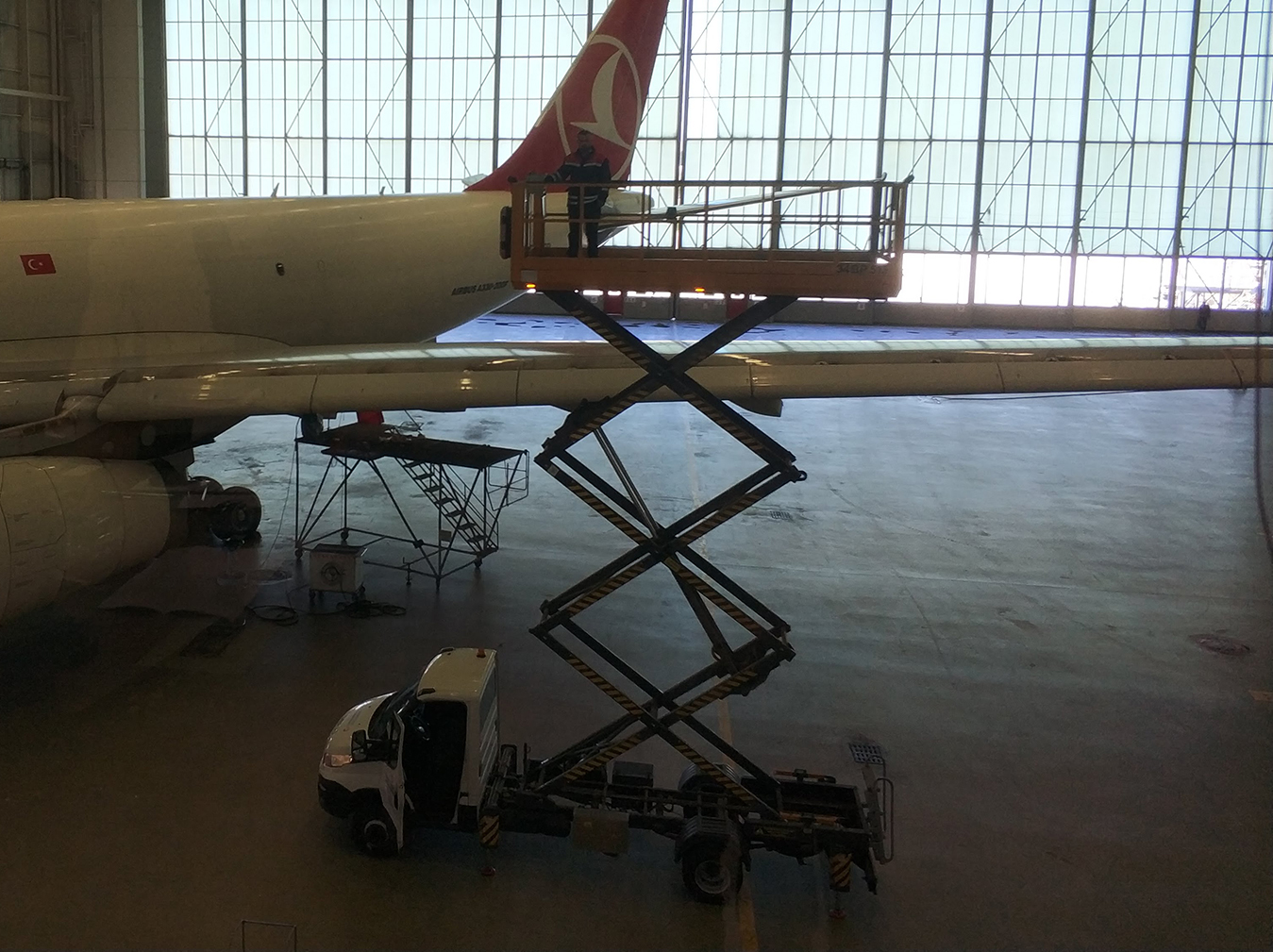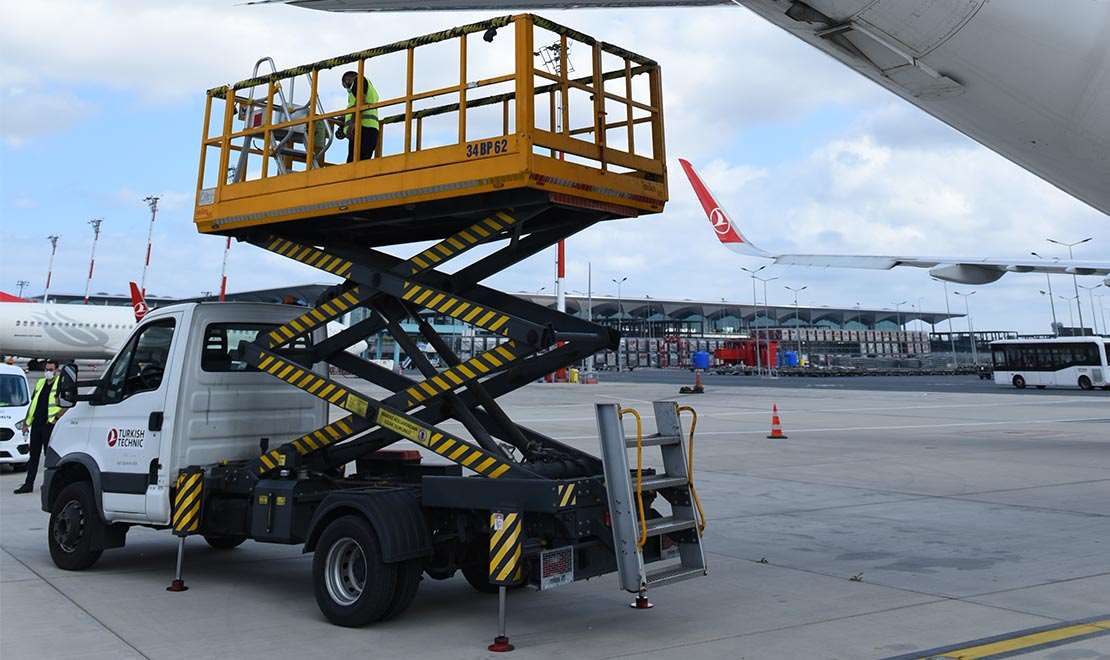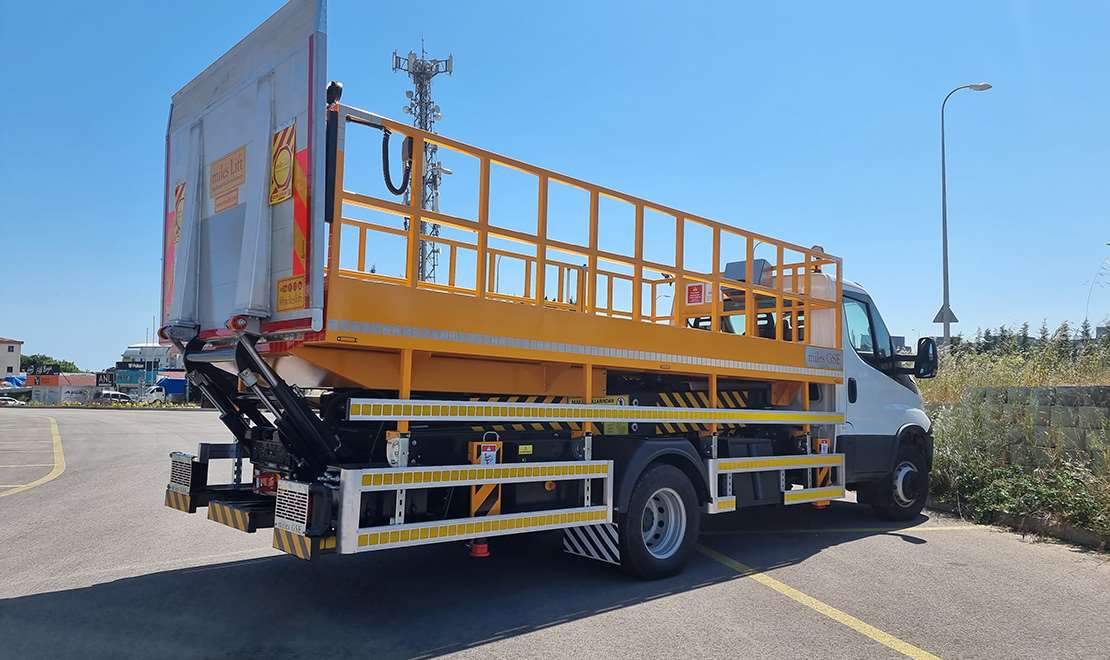 Miles GSE supplies a great variety of high quality aircraft scissor deck maintenance platform lifts to Airlines, Ground Handling Companies and Airports all around the world for aircraft ground support personnel use. Miles GSE designs and manufactures a wide variety of high quality truck mounted scissor deck maintenance platform lift which not only significantly lowers maintenance costs, but also increases product life cycles throughout the usage of high-tech durable components.
Miles scissor deck maintenance platform lifts are assembled on a truck mounted chassis with a motorised scissor lift platform. Product range of Miles scissor deck M.P.L. allows customers servicing of aircraft for high level work of up to 3m, 6m or 8.5m floor height as standard. This product is capable of providing maintenance personnel access to a wide range of aircraft, so other working heights are available as well upon request.
The scissor deck maintenance vehicle mainly consists of truck chassis powered by diesel engine, hydraulically actuated scissor lift mechanism, a service platform and straightdown type stabilizers. High quality hydraulic and electronical system components are offered to the customer to maintain the system reliability and efficiency at the highest level. All the movements of the system are controlled by limit sensors and automation ensuring safe and uninterrupted operation of the system.