Ataturk Airport Moved To Istanbul Airport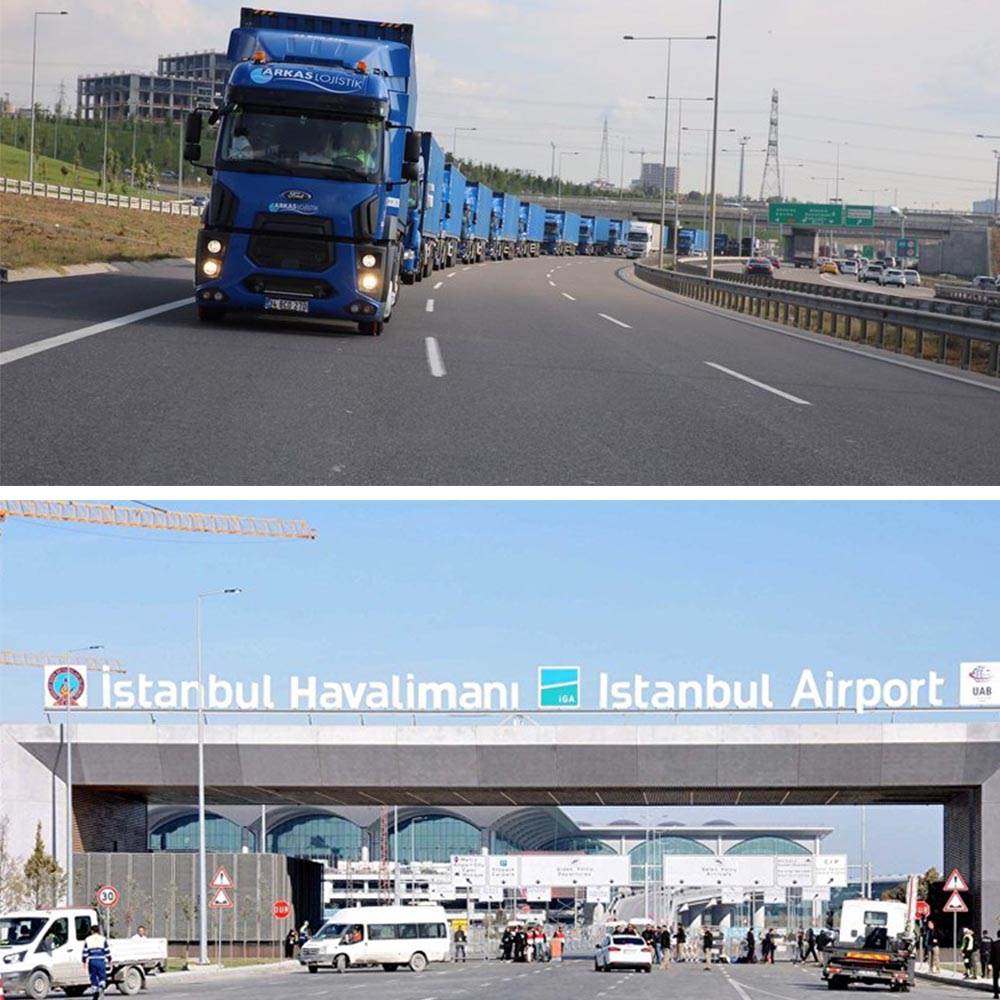 The move took place from Ataturk Airport to Istanbul airport. The operation lasted a total of 45 hours! 47 thousand tons of material were moved in 45 hours. Trucks carrying materials and vehicles belonging to airlines were loaded on the apron and transferred to Istanbul airport.

Atatürk Havalimanından İstanbul Havalimanına taşınma gerçekleşti. Operasyon toplam 45 saat sürdü! 47 bin ton malzeme 45 saatte taşındı. Havayolu şirketlerine ait malzeme ve araçları taşıyan tırlar apronda yüklenerek İstanbul havalimanına transfer edildi.
Переезд состоялся из аэропорта имени Ататюрка в аэропорт Стамбула. Процесс длился в общей сложности 45 часов! За 45 часов было перевезено 47 тысяч тонн материала. Грузовики с материалами и транспортными средствами, принадлежащими авиакомпаниям, были загружены на перрон и доставлены в аэропорт Стамбула.