Miles GSE continues to advance in aviation!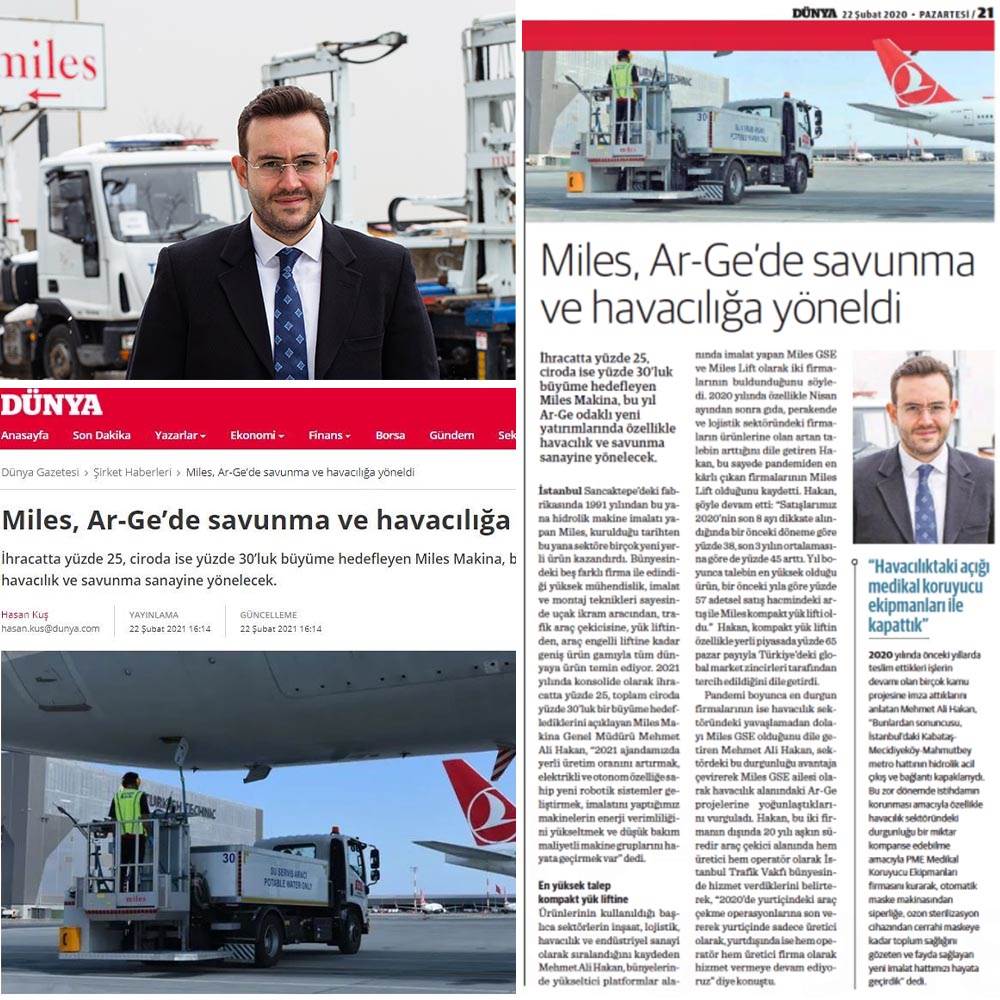 Our General Manager Mehmet Ali Hakan's interview with Dünya was published! Miles GSE continues to develop, focusing on R&D projects in the field of aviation and defense!

Genel Müdürümüz Sayın Mehmet Ali Hakan'ın Dünya Gazetesi ile yaptığı röportaj yayınlandı! Miles GSE havacılık ve savunma alanında arge projelerine yoğunlaşarak gelişmeye devam ediyor!
Было опубликовано интервью нашего генерального директора Мехмета Али Хакана газете "Дюня"! Miles GSE продолжает развиваться, сосредоточившись на научно-исследовательских проектах в области аэрокосмической и оборонной промышленности!