Miles GSE demonstrated its new Miles - Volta 25 Baggage Tractor for the first time!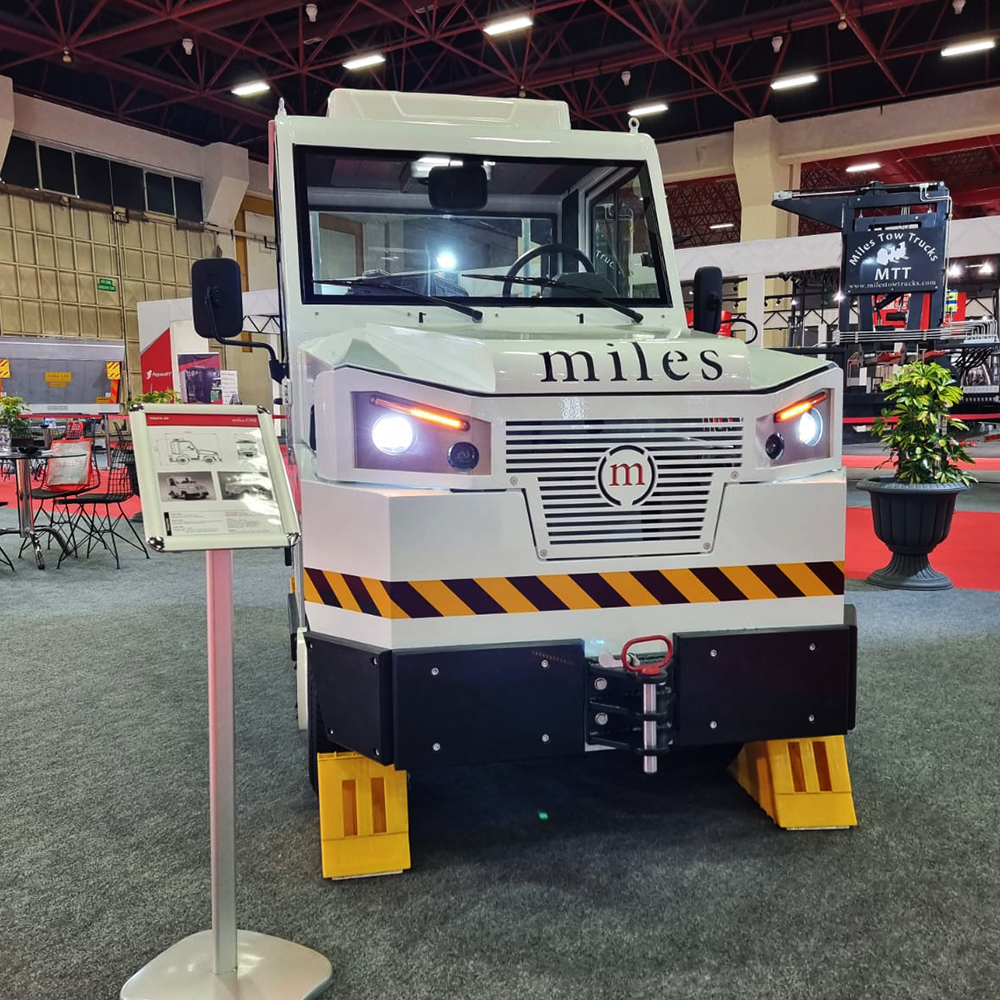 Miles GSE attended the 16th KOMATEK International, Technology & Equipment Trade Fair! Miles GSE demonstrated its new VOLTA 25, a diesel baggage tractor. VOLTA 25 received lots of attention from attendees from all over the world.

Miles GSE 16. KOMATEK Uluslararası Teknoloji ve Ekipmanları İhtisas Fuarına katıldı! Miles GSE ilk defa yeni çıkardığı diesel bagaj traktörü ürünü VOLTA 25'i tanıttı. VOLTA 25 tüm dünyadan gelen katılımcılar için büyük ilgi kaynağı oldu.
Miles GSE приняла участие в 16-й Международной выставке технологий и оборудования KOMATEK! Компания Miles GSE впервые представила свой новый дизельный магистральный тягач VOLTA 25. VOLTA 25 вызвала большой интерес у экспонентов со всего мира.