The opening of İstanbul Airport!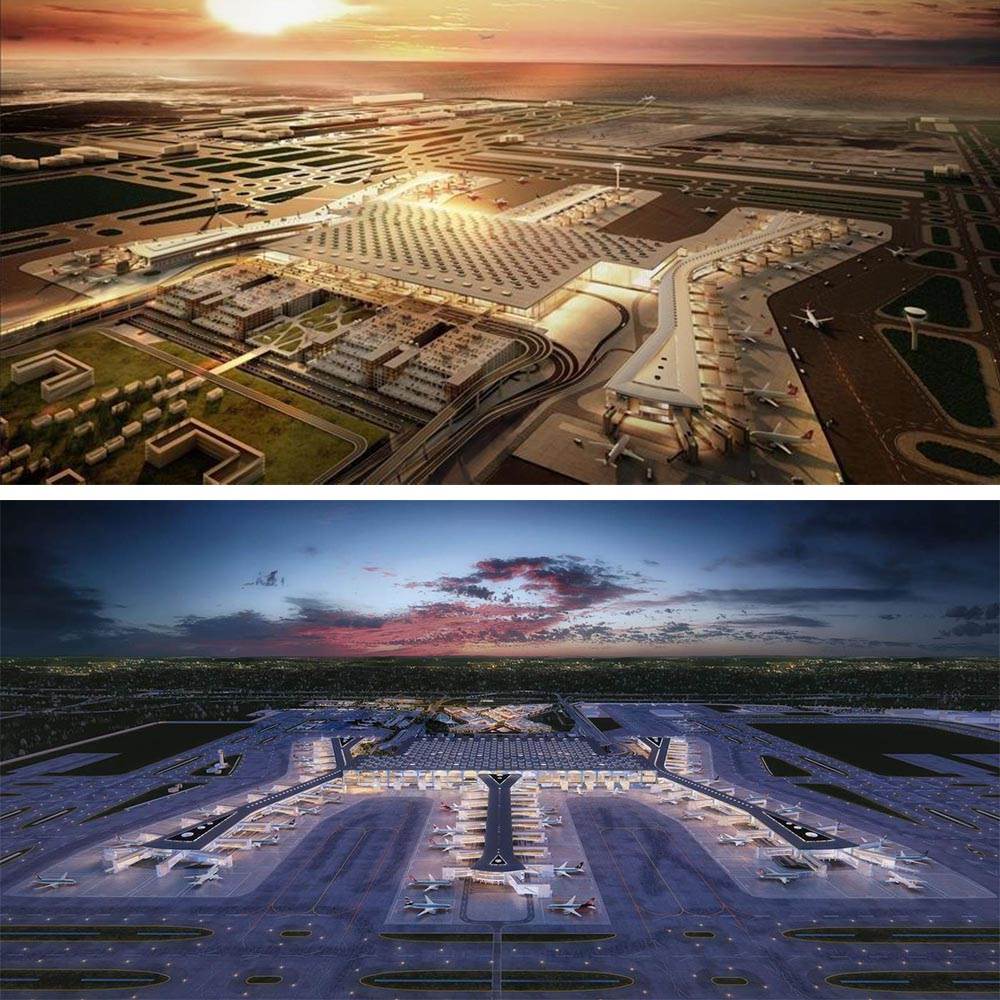 İstanbul Airport was opened on 29 October, 2018. The first flight was made from Istanbul to Ankara with the flight code of TK2124. Istanbul airport will have an area of 76.5 km2 when all stages are completed. It will serve with an annual passenger capacity of 200 million and 6 independent runways.
İstanbul Havalimanı 29 Ekim 2018 tarihi itibariyle açıldı. İlk uçuş TK2124 kodu ile İstanbul'dan Ankara'ya yapıldı. İstanbul Havalimanı tüm etapları tamamlandığında 76,5 km² alana sahip olacak. Yıllık 200 milyon yolcu kapasitesi ve birbirinden bağımsız 6 adet pist ile hizmet verecek.
Стамбульский аэропорт был открыт 29 октября 2018 года. Первый рейс был совершен из Стамбула в Анкару с кодом рейса TK2124. Стамбульский аэропорт будет иметь площадь 76,5 км2, когда все этапы будут завершены. Он будет обслуживать 200 миллионов пассажиров в год и 6 независимых взлетно-посадочных полос.