The Plane Belonging to Pegasus Has Come Off The Runway!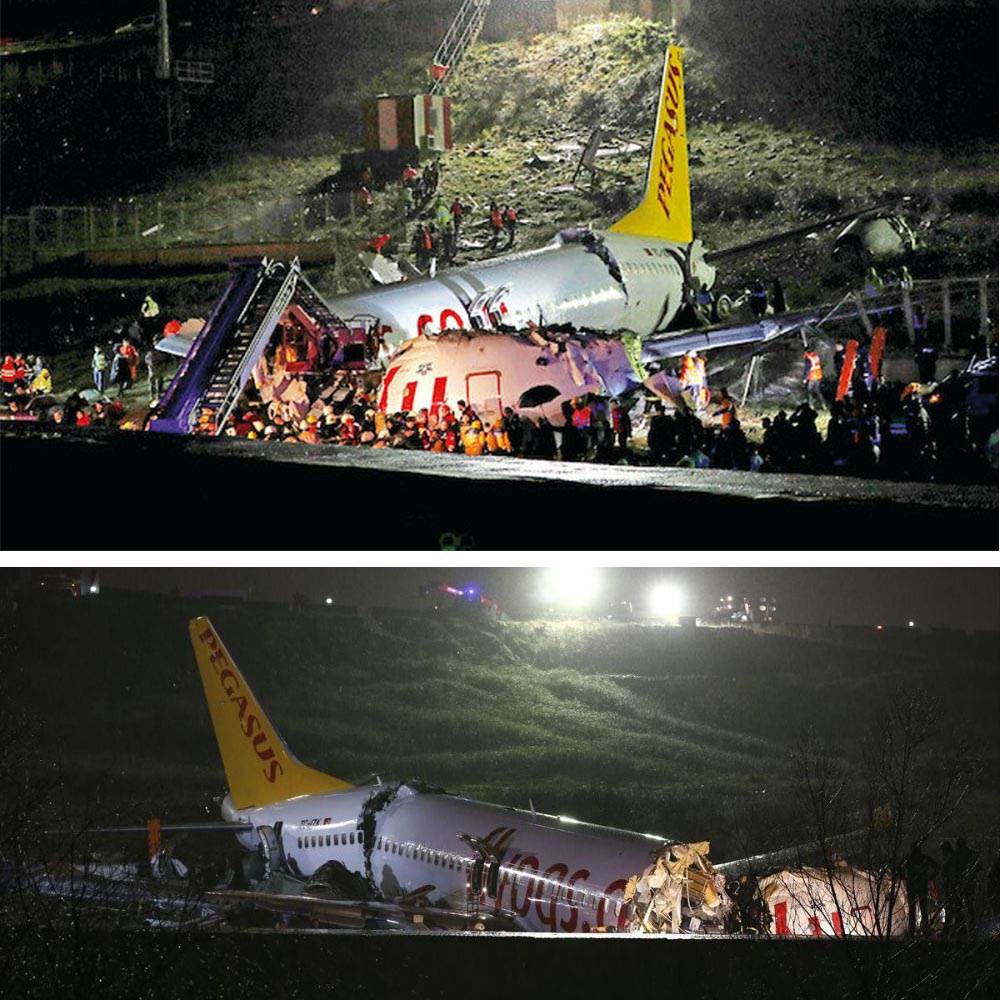 The Boeing 737 aircraft, owned by Pegasus Airlines, while operating at Izmir – Istanbul flight, came off the runway after landing hard at Sabiha Gokcen Airport. 3 people died and 180 were injured in the accident. As Miles GSE, with our deep sadness about the accident; we express our condolences to those who lost their lives, condolences to their relatives, and wishes to the injured passengers and the Pegasus family.

Pegasus Havayolları'na ait olan ve İzmir – İstanbul seferi yapan Boeing 737 tipi uçak, Sabiha Gökçen Havalimanı'na sert iniş yaptıktan sonra pistten çıktı. Kazada 3 kişi hayatını kaybetti ve 180 kişi yaralandı. Miles GSE olarak, yaşanan kazadan duyduğumuz derin üzüntüyle; hayatını kaybeden kişilere Allahtan rahmet, yakınlarına başsağlığı, yaralı yolculara ve Pegasus ailesine geçmiş olsun dileklerimizi sunarız.
Самолет Boeing 737, принадлежащий авиакомпании Pegasus Airlines и выполнявший рейс Измир – Стамбул, сошел с взлетно-посадочной полосы после жесткой посадки в аэропорту имени Сабихи Гекчен. В результате аварии погибли 3 человека и 180 получили ранения.Компания Miles GSE с нашей глубокой скорбью по поводу этой аварии выражает соболезнования тем, кто погиб, соболезнования их родственникам и пожелания пострадавшим пассажирам и семье авиакомпании Pegasus.