Turkey's low cost airline company Pegasus Airlines received Miles 6013 / Miles 6021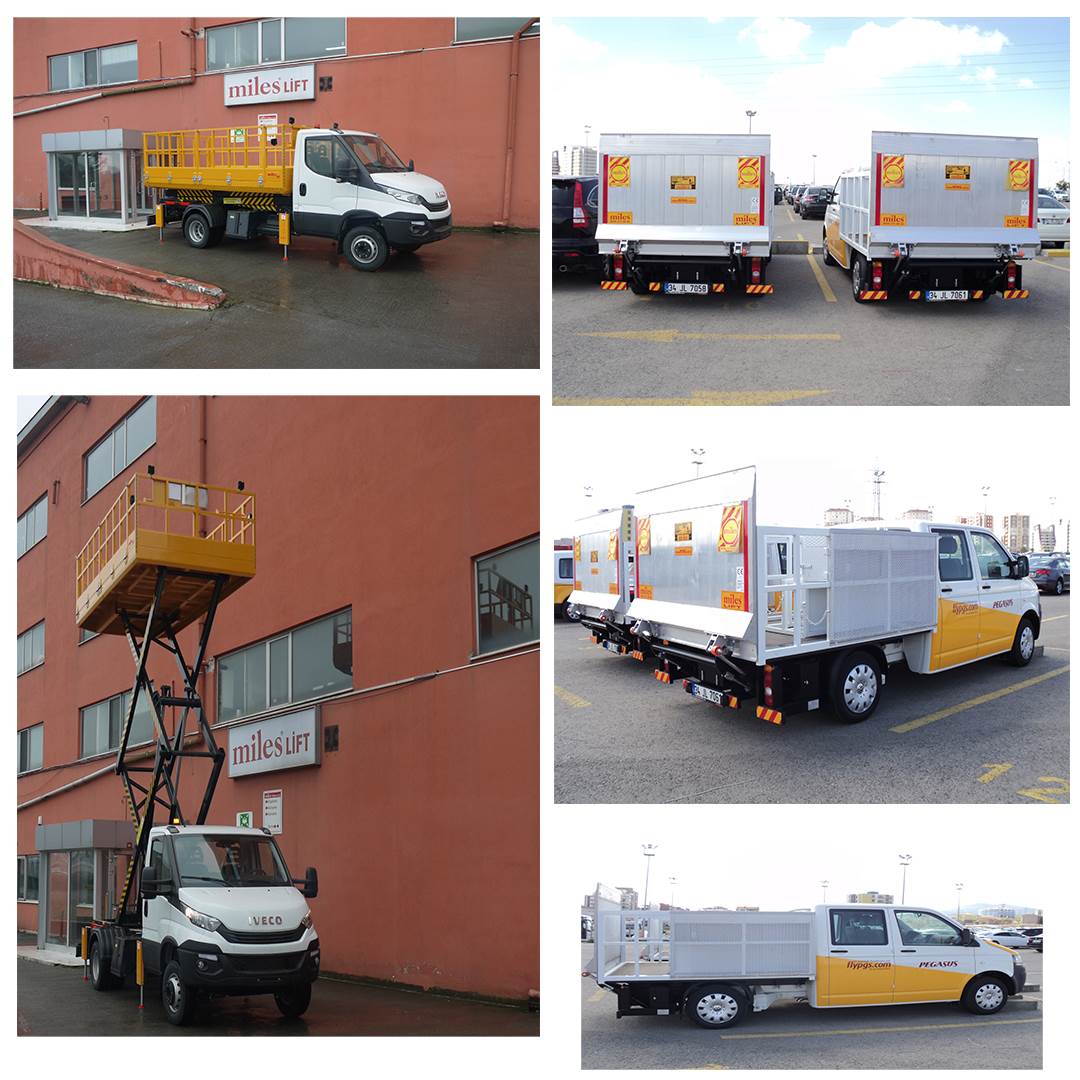 A unit of (Miles 6013) Triple Scissor Deck M.P.L. and 5 units of (Miles 6021) Aircraft Tire Transfer were manufactured for Pegasus Airlines and the delivery to Sabiha Gökçen Airport was overseen by Miles Company.
Pegasus Airlines. için hazırladığımız (Miles 6013) Üç Makaslı Araç Üstü Uçak Bakım Platform'unu ve 5 adet (Miles 6021) Uçak Lastik Transfer Aracını bugün Sabiha Gökçen Havalimanı'na teslim ettik.
Для Pegasus Авиалинии были изготовлены тройная ножничная дека M. P. L. (Miles 6013), и 5 единицы (Miles 6021) грузовых автомобилей для перевозки авиационных шин и доставка в аэропорт Сабихи Гекчен была осуществлена компанией Miles.